History of Local Pickleball
We will publish a growing collection of items that communicate the legacy and development of pickleball in Clark County. Southern Nevada is a close-knit network of municipalities: Bunkerville, Cal Nev Ari, Henderson, Indian Springs, Jean, Las Vegas, Laughlin, Logandale, Mesquite, Moapa, North Las Vegas, Overton, Searchlight, and Sloan. Players intermingle and know no borders. We thank our community leaders, visionaries, pioneers and volunteers for their hard work in bringing people and resources together. This cooperative effort makes magic happen.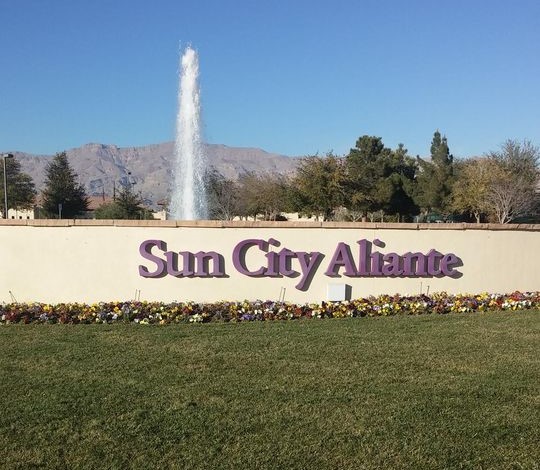 A communication from Felton Hyche, one of the community's pickleball pioneers and retired SNP Board member.
---
I became attached to pickleball when we had a Nevada Senior Game tournament at Aliante. I was a volunteer and I had not started to play yet. I started playing two weeks later and in two months I became an ambassador. John Sloan was very instrumental in my becoming an ambassador.
I started my Facebook page in March of 2015 and I named it "Southern Nevada Pickleball". The reason for the name was that as former marketing executive, I thought the name
would be attractive to vendors, partners

would allow us to expand as a pickleball club in the future
I used the name to partner with vendors/business associated who wanted to be associated with pickleball as it grew. Also, it would eventually cover all of Southern Nevada 's business, growth, membership needs, and game development in the future.
It is important to note that Sally and Mike Dobson were key in getting the beautiful courts built in Sun City-Aliante and in securing the Senior tournament to play at Aliante. The name that I created for pickleball at Aliante most recently proved essential in a business relationship with court manufactures. We have gates on each of our courts matching the chain link for easy access to each of the courts.
In the year 2018, I noted that a pickleball club was created named "Southern Nevada Pickleball Club".
As I continued to grow in pickleball, I became a District Ambassador and then a Mountain Regional Ambassador. I retired from the administrative side of pickleball in Southern Nevada and I now just play locally.





An original message from John Sloan relating to the formation of our club and organization. John was one of the founders of Southern Nevada Pickleball.
January 1, 2017
To: Las Vegas area Pickleball players
Re: Establishment of an Association to represent local Pickleballers
Hi Everyone,
Over the last couple of years the sport of Pickleball has experienced exponential growth, yet I'm confident the years ahead will be more astounding and an even greater success for the sport locally, nationally, and internationally.
Las Vegas Pickleball is now at a stage where the future growth may best benefit from a framework in which area wide players have a voice and in which they participate in decisions affecting them. The growth of our sport is attributable to the efforts of many individuals who volunteer their time and energy in countless projects and numerous other ways. It is a fact that oftentimes these efforts and projects are going in different directions and may even be unknown to others who may be attempting to do the same thing. It's all good, but some of these good efforts may get lost in the shuffle or even cease due to various reasons beyond our control.
Having witnessed much of the sport's growth in Las Vegas, it has become very apparent to me that most of the good ideas come from the players. Implementing good ideas is sometimes easier said than done, but I've always been a believer in the strength of numbers. When people buy into an idea, it often gets done. Numbers also get the attention of community and business leaders who control the purse strings that affect whether or not these things in fact get done.
I believe the time is now for Pickleball players in Las Vegas, Henderson, North Las Vegas, Boulder City, and all around Clark County to form an Association. For example, since a large constituency of players come from both Henderson and Las Vegas, a Las Vegas/Henderson Pickleball Player's Association might be established in order for area wide Pickleballers to coordinate and support one another.
What would the Association do? As a non-profit entity, the Association would be the depository and clearinghouse of all the different projects presently underway and the multitude of issues that may affect various players which impact the growth of the sport. For example, appointing City and County liaisons to be a representative voice regarding existing and future public courts in Public Parks and Recreation Centers; Youth and school Pickleball programs and interaction with the CCSD; local tournament planning and scheduling; interaction with out of town players; training and clinics for newcomers and special groups; protocol at public and private facilities; interaction of independent clubs in various communities, parks, Y's, and recreation centers around the valley; periodic and regular communication and player awareness and inclusivity; and, charitable, fund-raising, and outreach efforts throughout the community. There are many other issues currently underway and countless others that will come to the forefront when people come together. A goal of the Association would be to implement best practices that are initiated locally or gleaned from other playing groups around the country.
Who would be in charge of the Association? The Association would seek to attract members, and the members would elect officers to represent them. The Association would then create By-laws that would establish how business would be conducted. The important point is that the player/association members would take ownership in not only helping chart the course for Pickleball going forward but also having a grasp of the big picture and being responsive to issues affecting the sport area-wide.
What role should the USAPA Ambassadors play in the Association? Ambassadors can and should play a vital role as facilitators and advisors, but the Association is not and should not be run as a USAPA affiliate. Local player/members should manage the Association, be the cohesive force, and encourage volunteerism from within the player ranks. Additionally, an ideal Association would be an entity that has permanence and continuity of leadership.
What do you need to do if you favor the establishment of a Las Vegas Pickleball Association? First, you can acknowledge your support by responding to this email or you can express your interest directly to your local Ambassador. If you are in favor of establishing an Association and believe it has merit, you may be one of those who will play an active role in leadership or as a volunteer.
I'm confident many of you would like you to be a part of that process. What's important is that it becomes your Association and that it's your collective voice that speaks for the betterment of Pickleball and its future in Las Vegas.
Let me give you one example of the power that a Pickleball Association has had, and many of you will be able to relate to this. If you are a tournament player, you're familiar with the Little Valley Pickleball complex in St. George. But for the St. George Pickleball Association, there would not have been a Little Valley. It's a very interesting story. Just trust me on this.
Las Vegas is a unique city, and Pickleball here can and will exploit those unique characteristics. And, it can best be done by the creation of a strong and dynamic player's association. I encourage those acting in an Ambassador capacity and the many of you who are independently working toward the betterment of the sport to come together and move in that direction.
This, I believe, would be a change that you can all help shape and be proud of.
All the best in making Pickleball the best sport ever.
John Sloan
The Plaza Hotel and Casino opened it's pickleball courts July 3, 2015.
https://www.youtube.com/watch?v=awkrl0hk03s
The resort bet on bringing the sport to it's fifth floor pool deck and it paid off. We all have had fun since. Visitors can stay and play.
https://www.youtube.com/watch?v=55_-C9klTmA

Durango Hills Pickleball
Durango Hills opened five dedicated outdoor courts in December of 2013. The facility was originally a roller hockey rink that was seldom used. Now the property is occupied seven days a week from dawn to lights-out at 11pm. The courts are maintained by the City of Las Vegas and located next to the Durango Hills Y which also maintains an indoor pickleball program.
The Durango Pickleball Club held an inauguration June 15, 2015 and they have been partying since.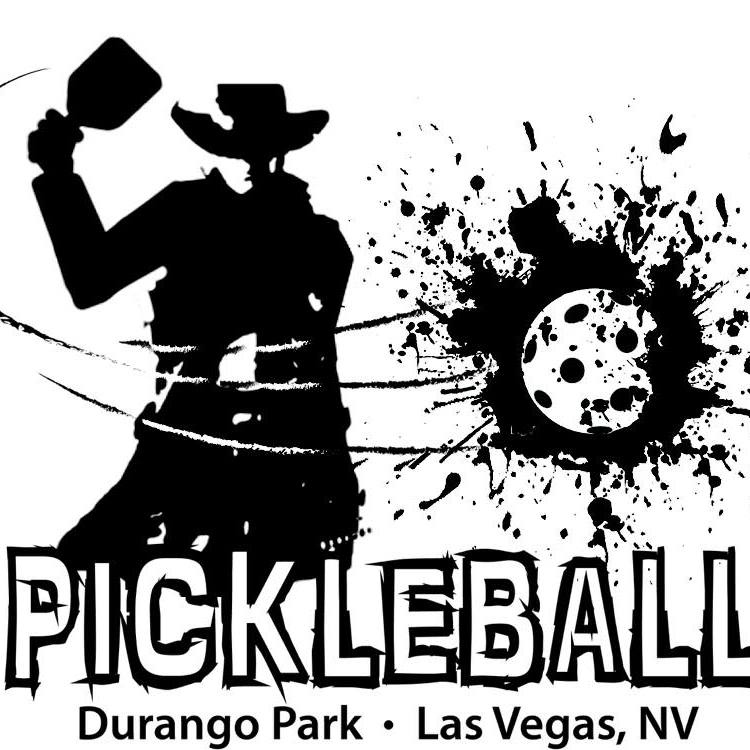 The original Durango Pickleball Club mascot.
Police Memorial Park
Mayor Pro-Tem Stavros Anthony opened Police Memorial Park July 26, 2013. The location served as the first venue for the City of Las Vegas to offer outdoor pickleball. The facility transitioned a roller hockey rink into four dedicated pickleball courts.