FUNd raiser for referee academy
Players supported a fun evening at Sunset Park for a good cause. Thanks to the Pickleball Community, monies were raised to help with the upcoming referee Academy. We appreciate all who donated and came out for the fun event.
Music was provided by our one and only Randy Wheeler. It was fun to have an event that brought players together from the north and south parts of the Valley..
Great partnership with the referees, Excel Pickleball and Southern Nevada Pickleball. Special thanks to all of you who donated the beautiful raffle baskets.
We appreciate all of you who are part of Southern, Nevada Pickleball, as it is your membership that allows these events to happen.
Also, a special thanks to all of our referees who take the time to go through the tremendous training and perseverance. Their efforts allow us to have great tournaments both here in Las Vegas and throughout the country.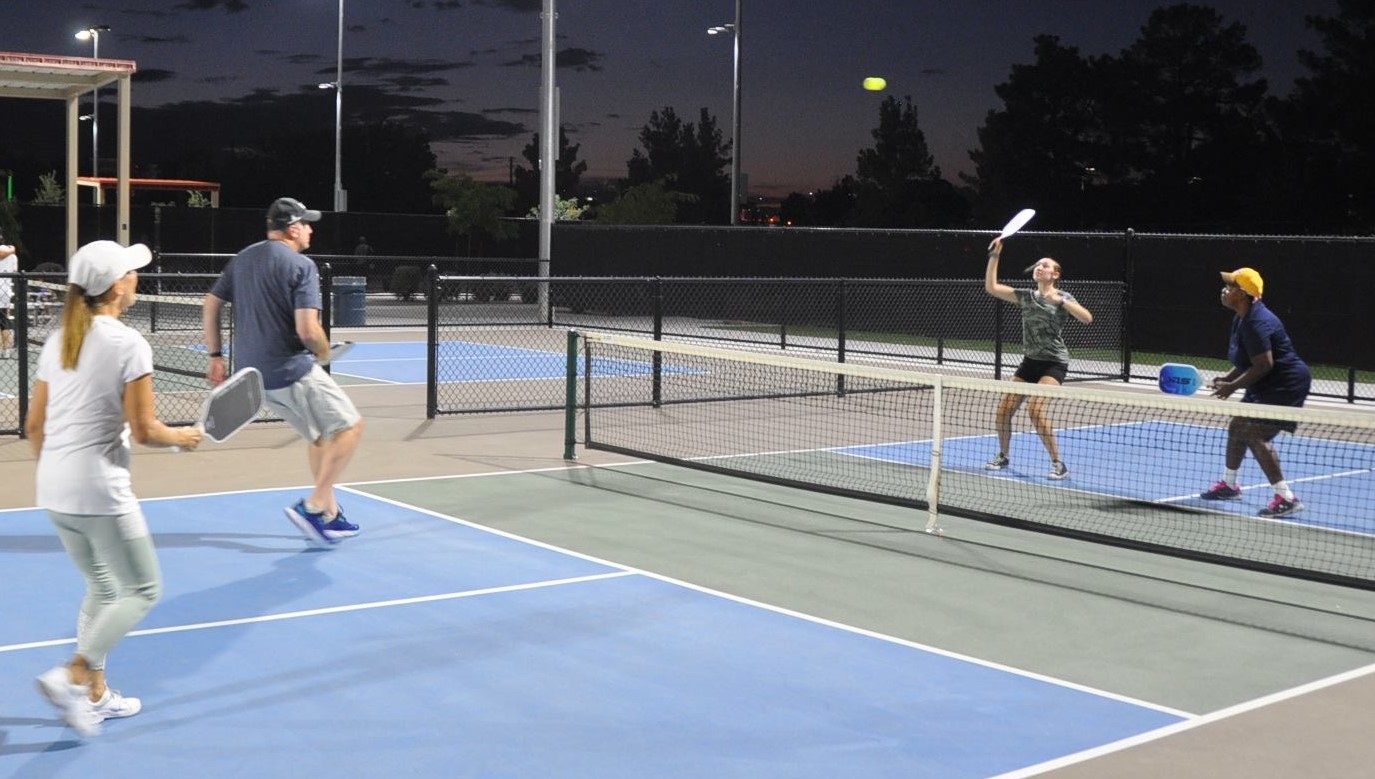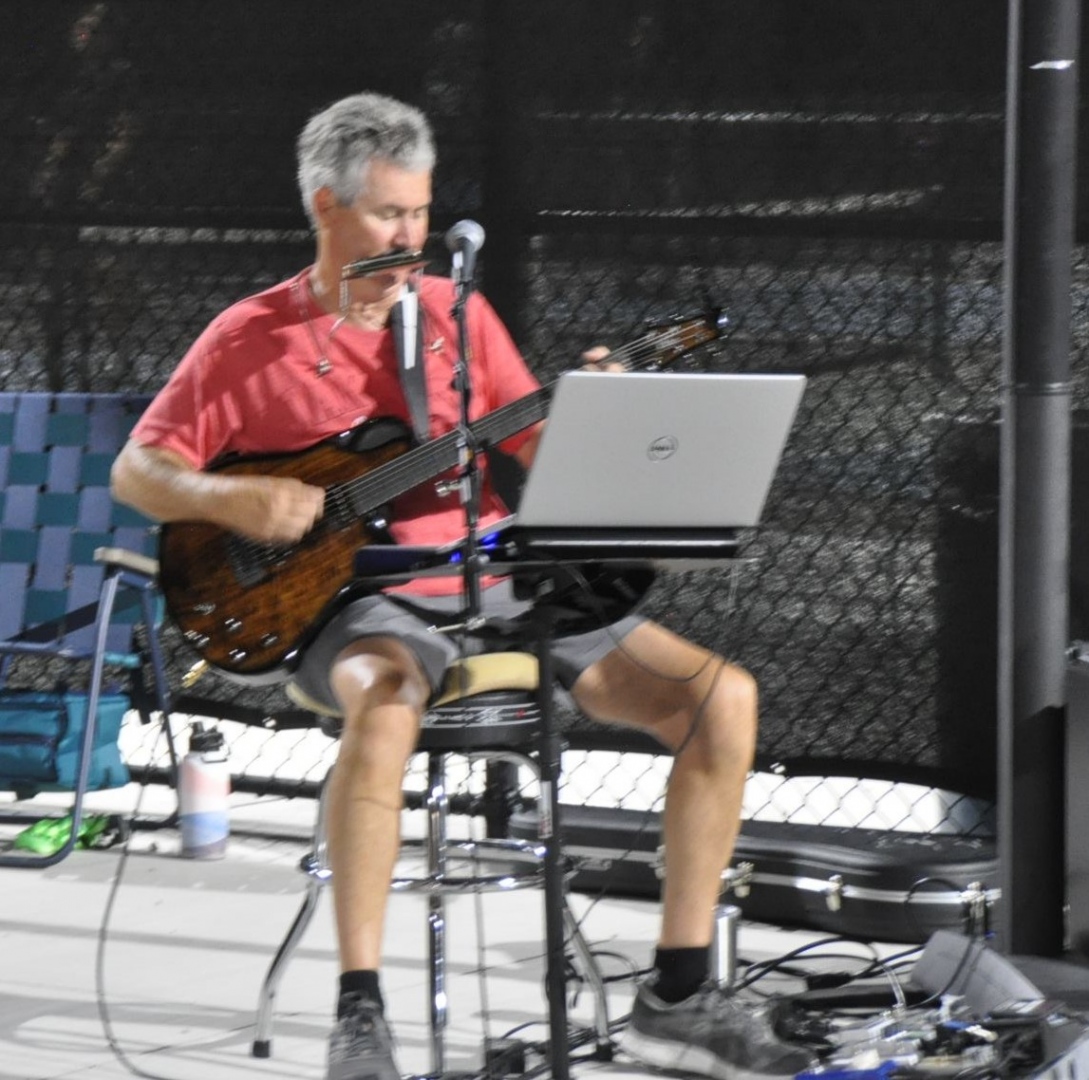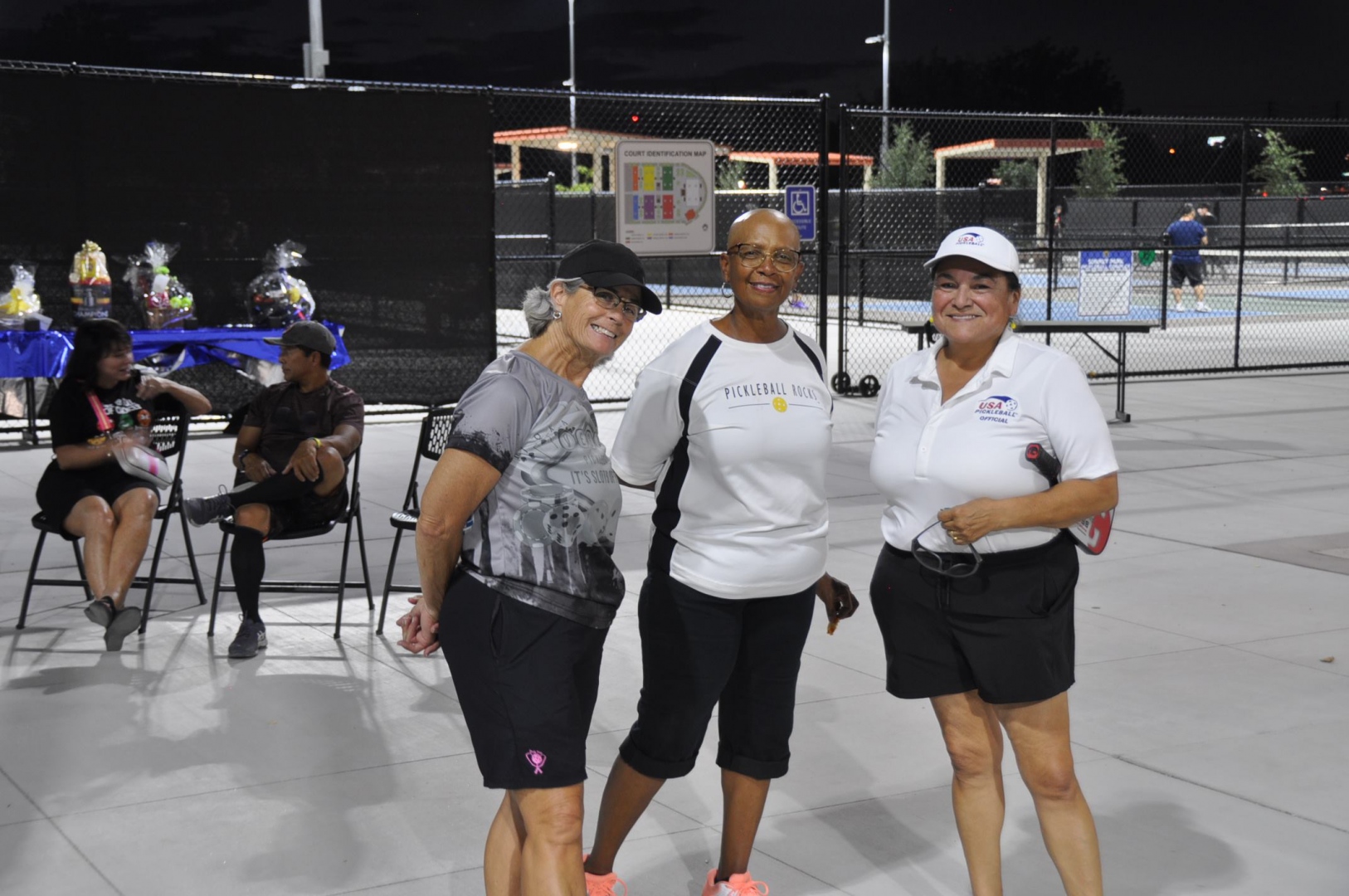 JAugust 13, 2023

















"Play through the last moment of light."
For the summer solstice, Southern Nevada Pickleball will promote simultaneous play at all courts across the valley to raise awareness.
We are working in tandem with the local Alzheimer's Association to communicate the value of playing pickleball on mental health.
SNP will host a campaign seeking donations to fight dementia. We encourage all players, their families, and friends to contribute. On June 21st, seek out your favorite venue, have fun, and PLAY. Expand your circle to players that you do not know.
Watch for more periodic information on this initiative.
Save the date. Wednesday, June 21, 2023
June 3, 2023
ACTION BUTTONS TO IMPORTANT LINKS.
Trilogy Sunstone hosts mini-tournament
The Trilogy Sunstone Community opened their courts this morning for charity. Players were able to participate in a friendly round robin at courts next to the Cabochon Club. Proceeds from the event go to Three Square, the Poppy Foundation and Southern Nevada Pickleball. Players competed for prizes, not medals and met afterwards for food and drink at the club. A special thank you to the volunteer organizers Patti Chess, Sheryl Bon, Alec Earle, Sheila Earle, Daniel Arias and Brien Vokits. Alec Earle is in the picture giving food and money to Poppy Foundation and Three Square.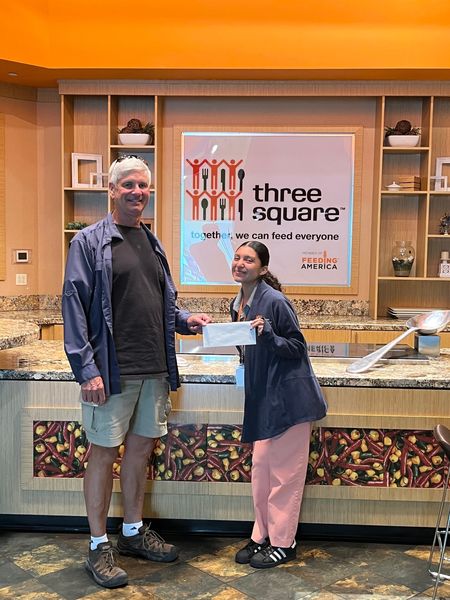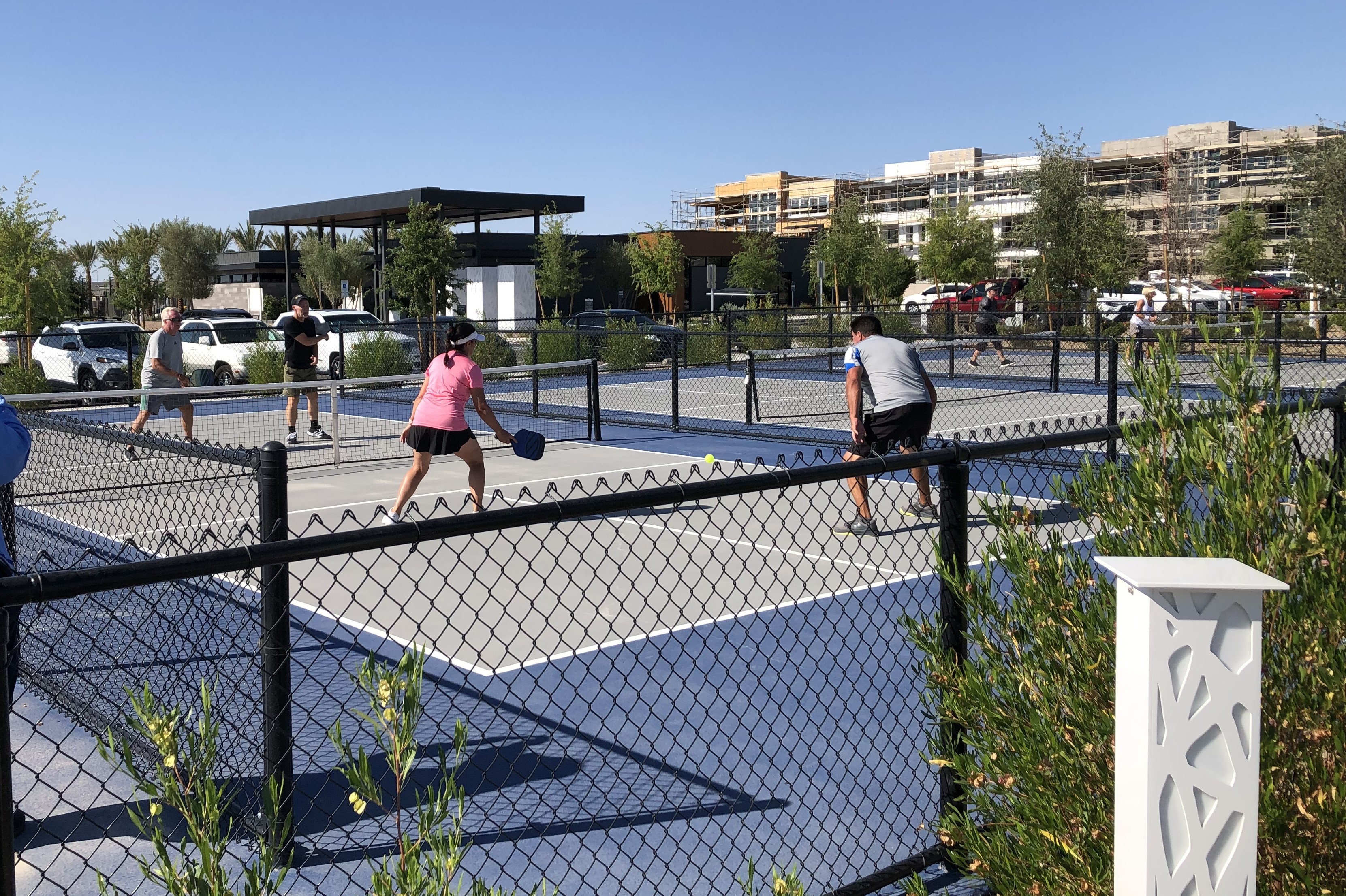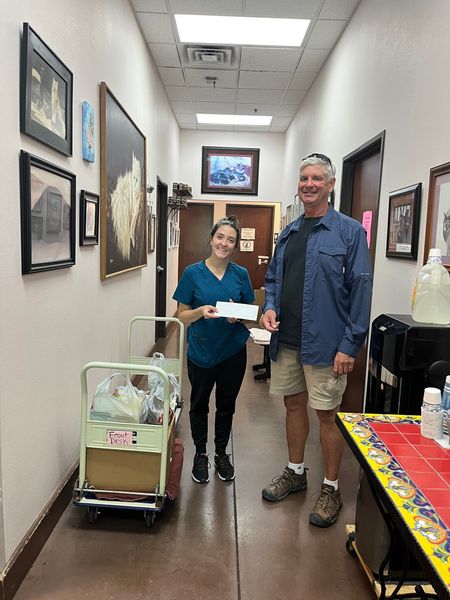 June 3, 2023
Hollywood Courts set to open.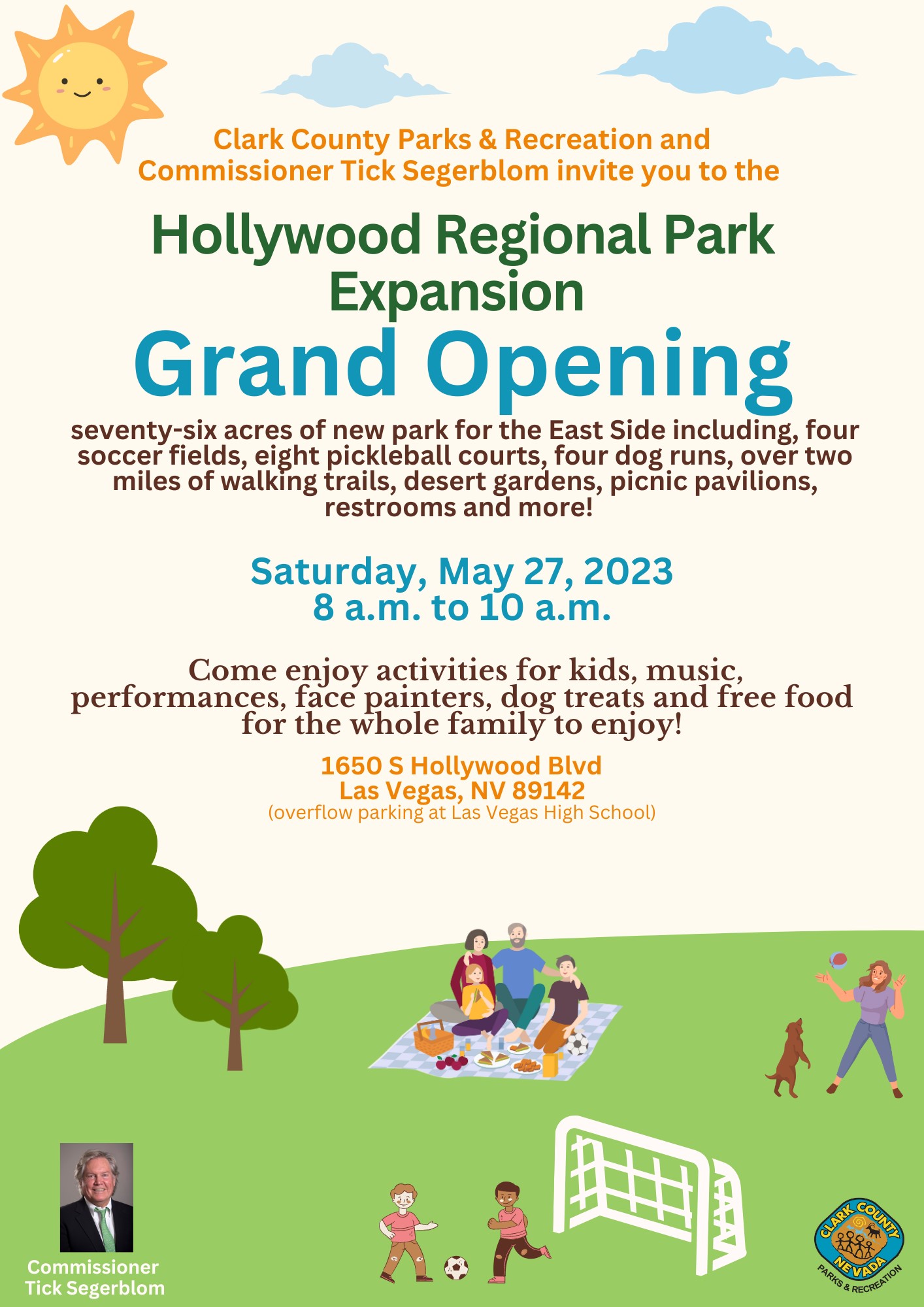 April 28 2023



2023 USA Pickleball Mountain Diamond Regional
USA Pickleball Mountain Region hosted a qualifier for a Diamond Amateur Championships tournament. With the help of Southern Nevada Pickleball, Sunset Park was able to accommodate 863 players over the course of a week.
Congratulations to all of the players.
A special thanks to the volunteers, officials, sponsors and organizers.
April 20, 2023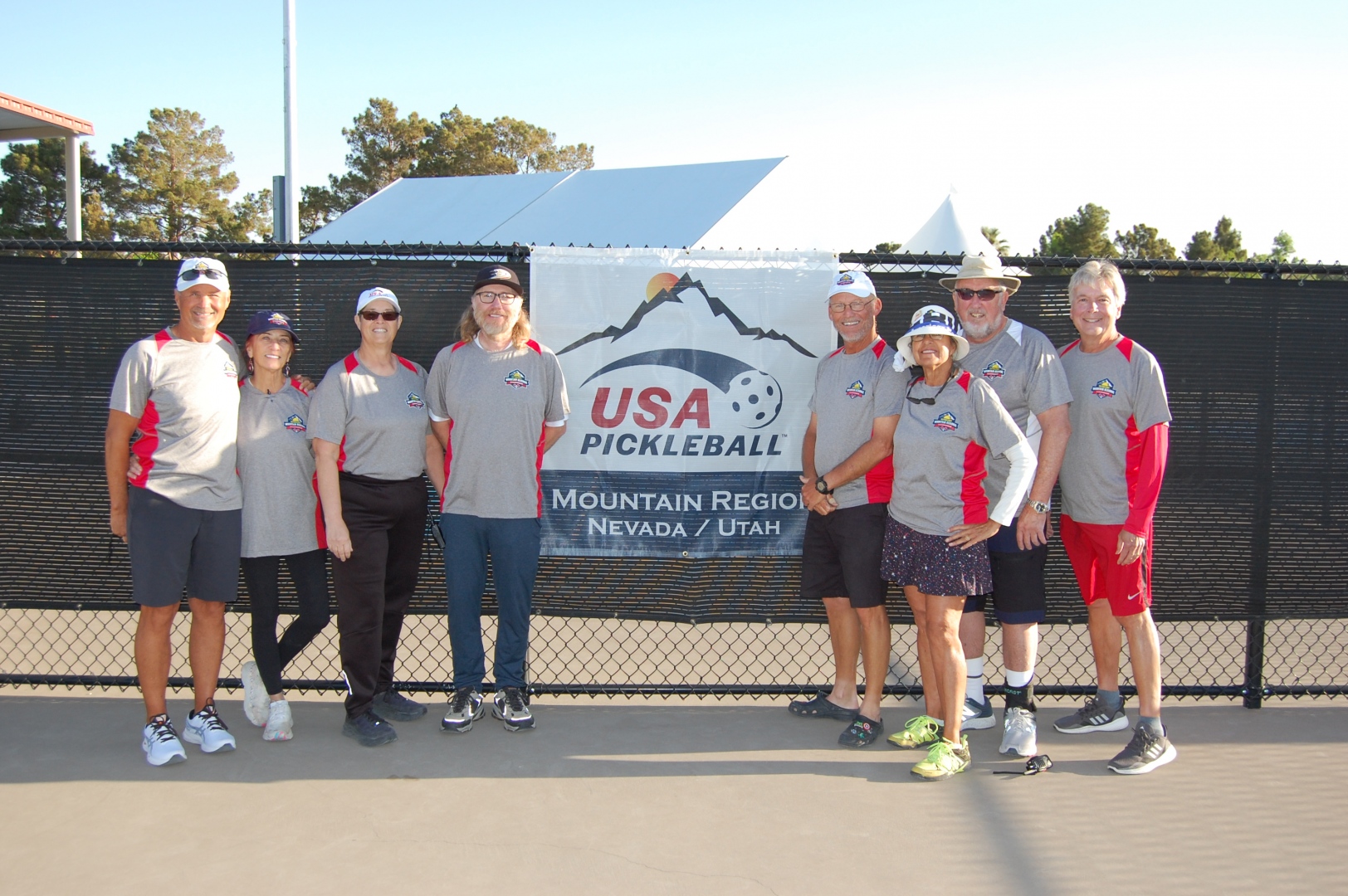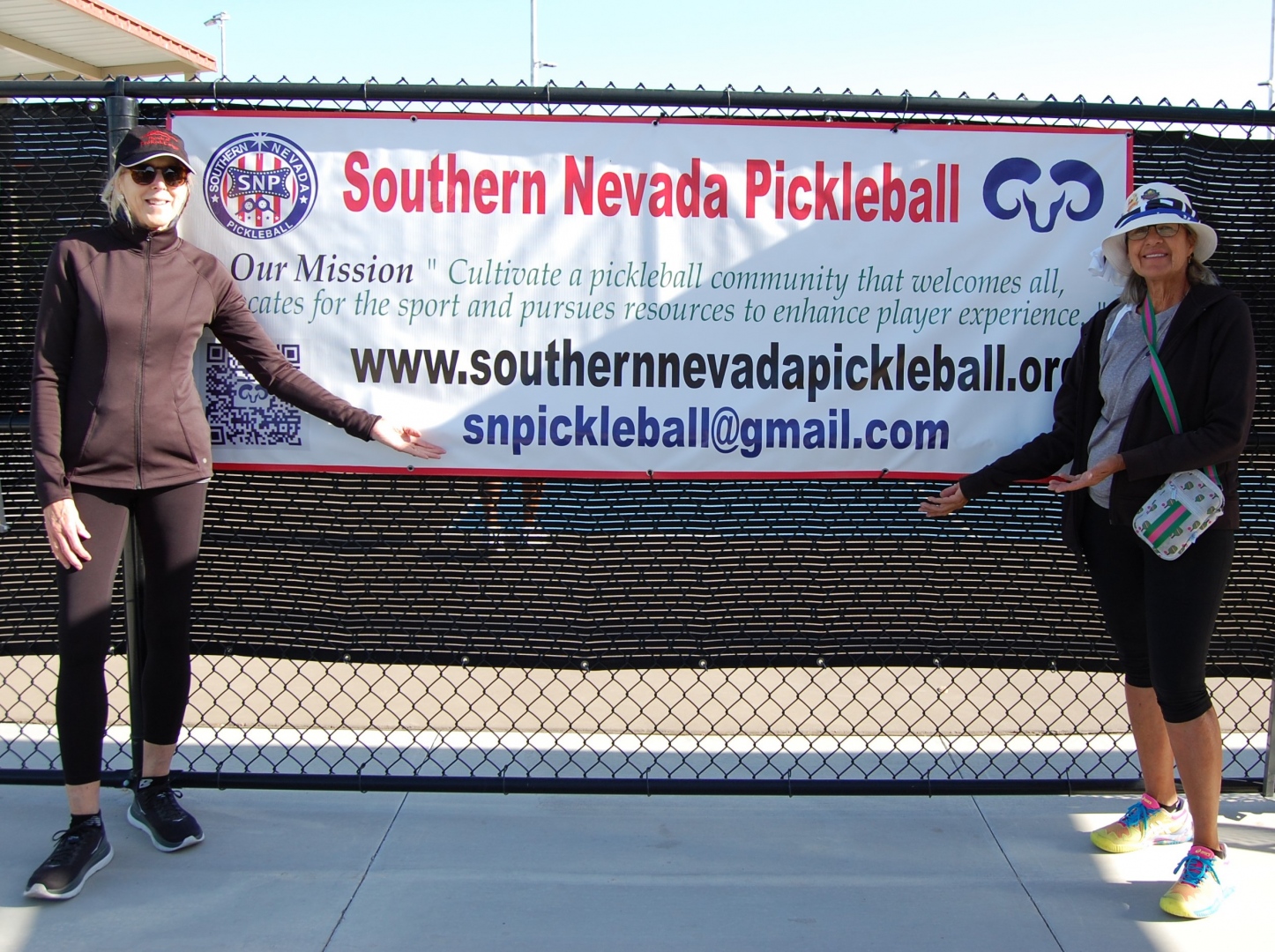 Pickleball courts open in Henderson
Two new outdoor courts are now available to players at Dundee Jones Park. The venue is located at 10561 Jeffreys St, Henderson, NV 89052. It is at the cross streets of Jeffreys and Horizon Ridge. The venue has lights.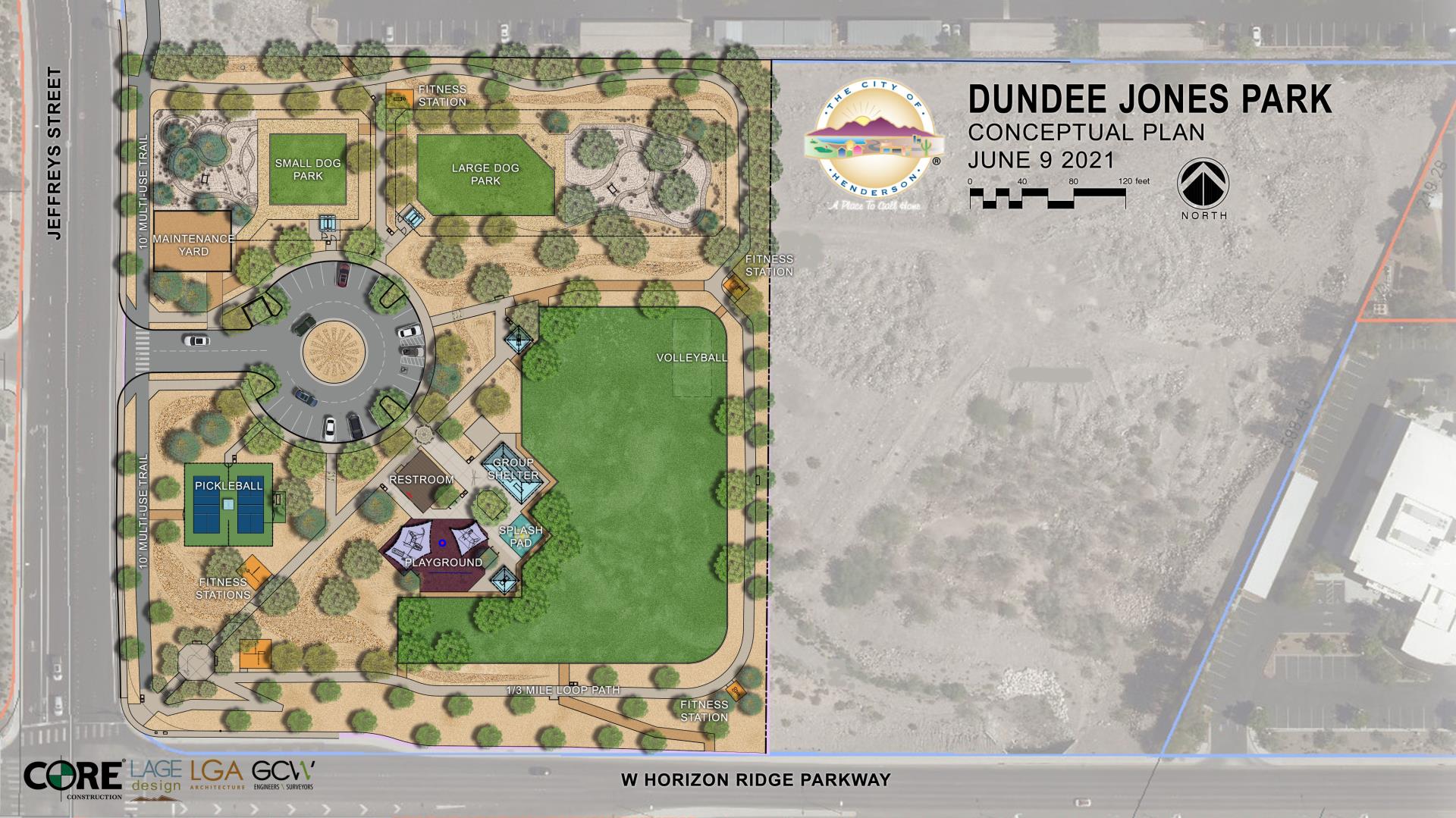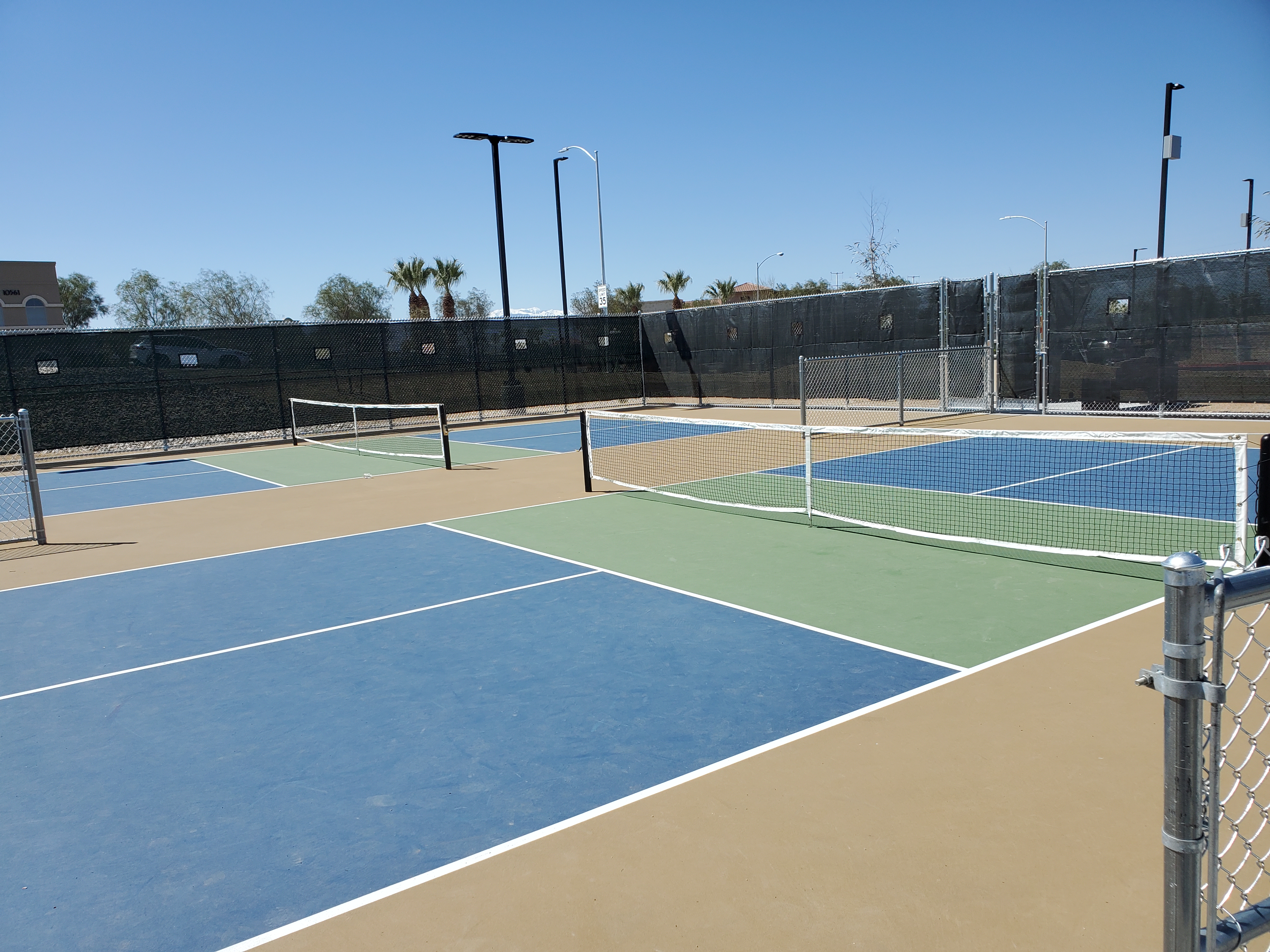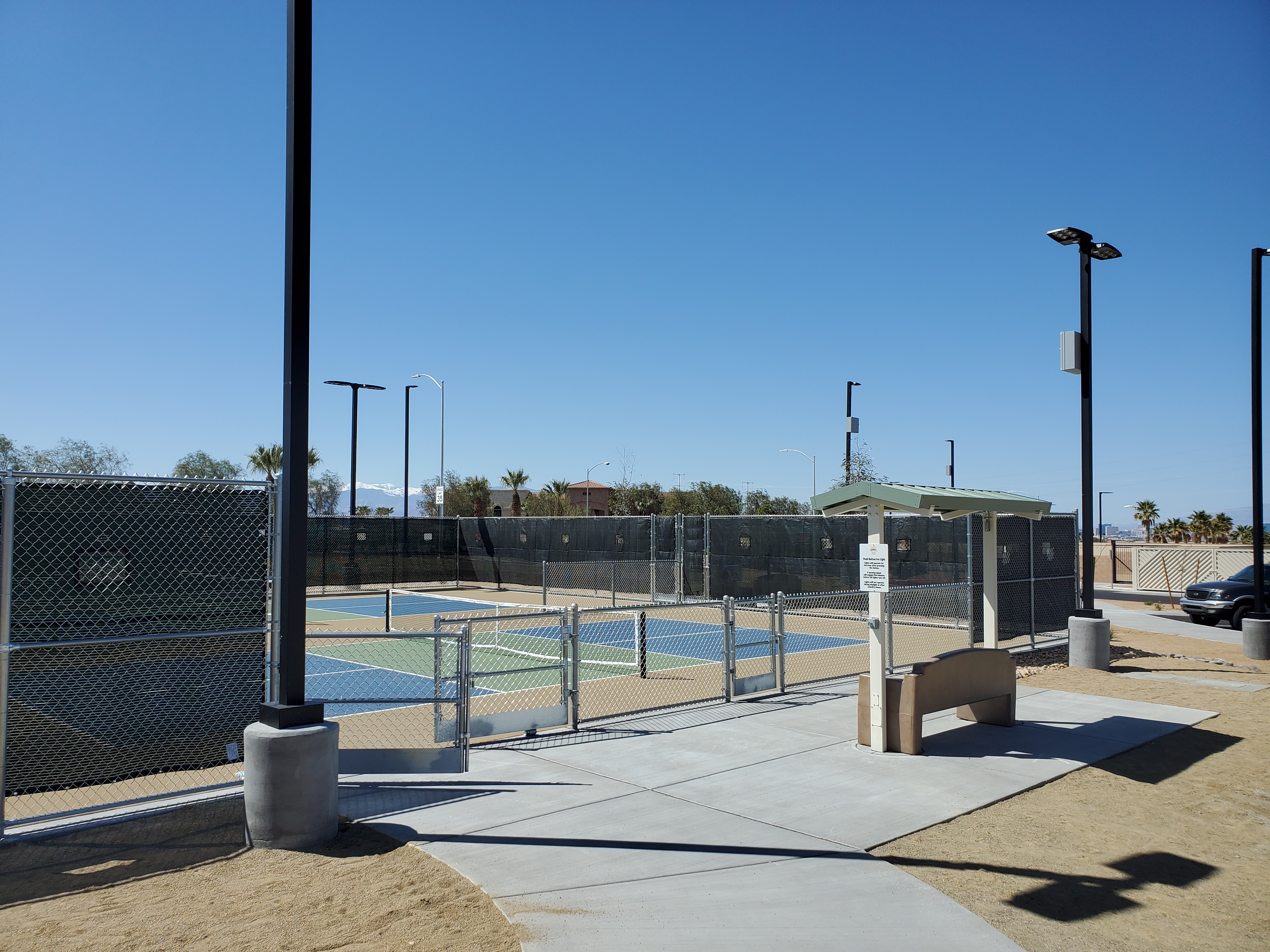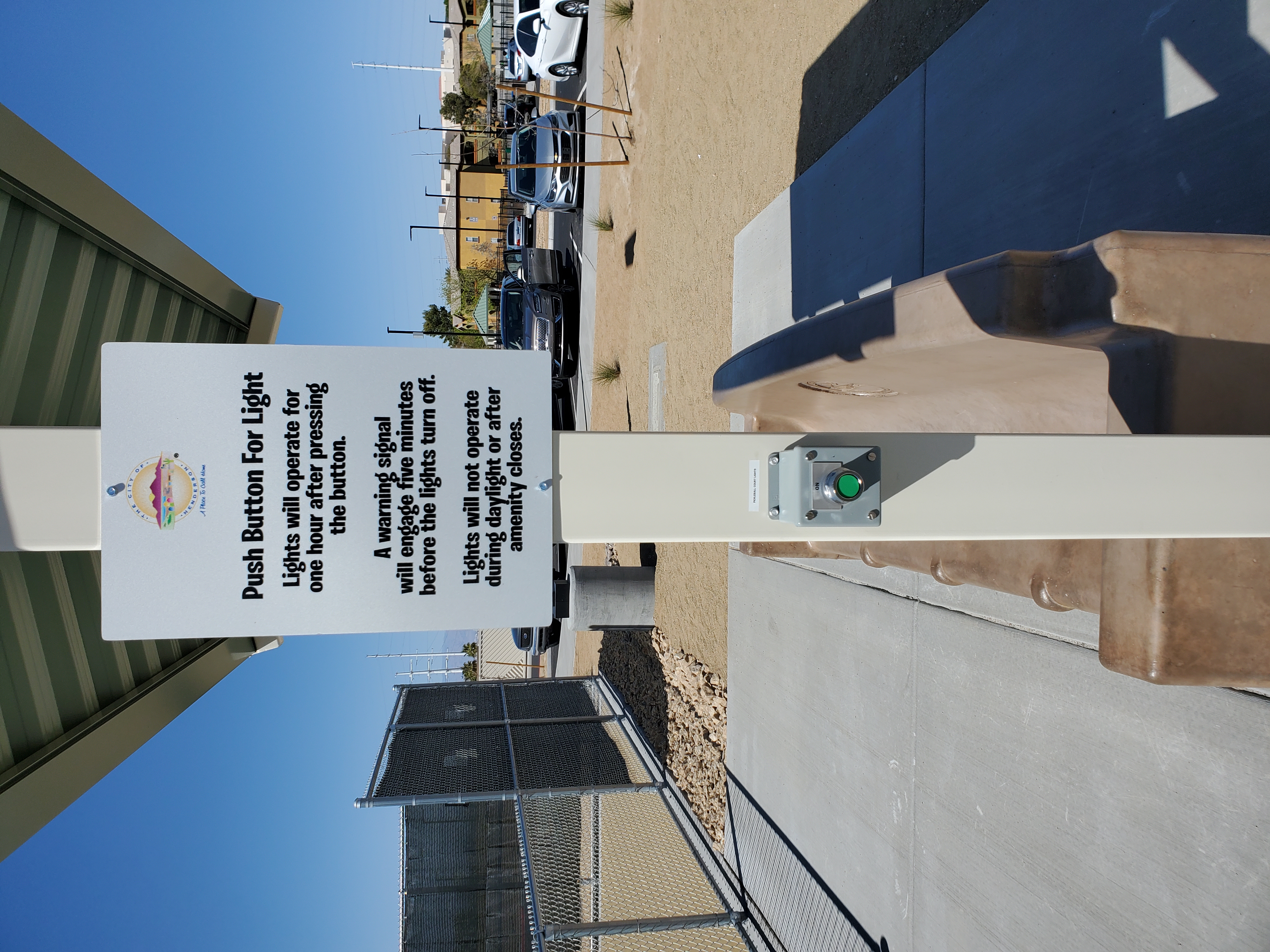 April 7, 2023
Beginner Program at the Durango Y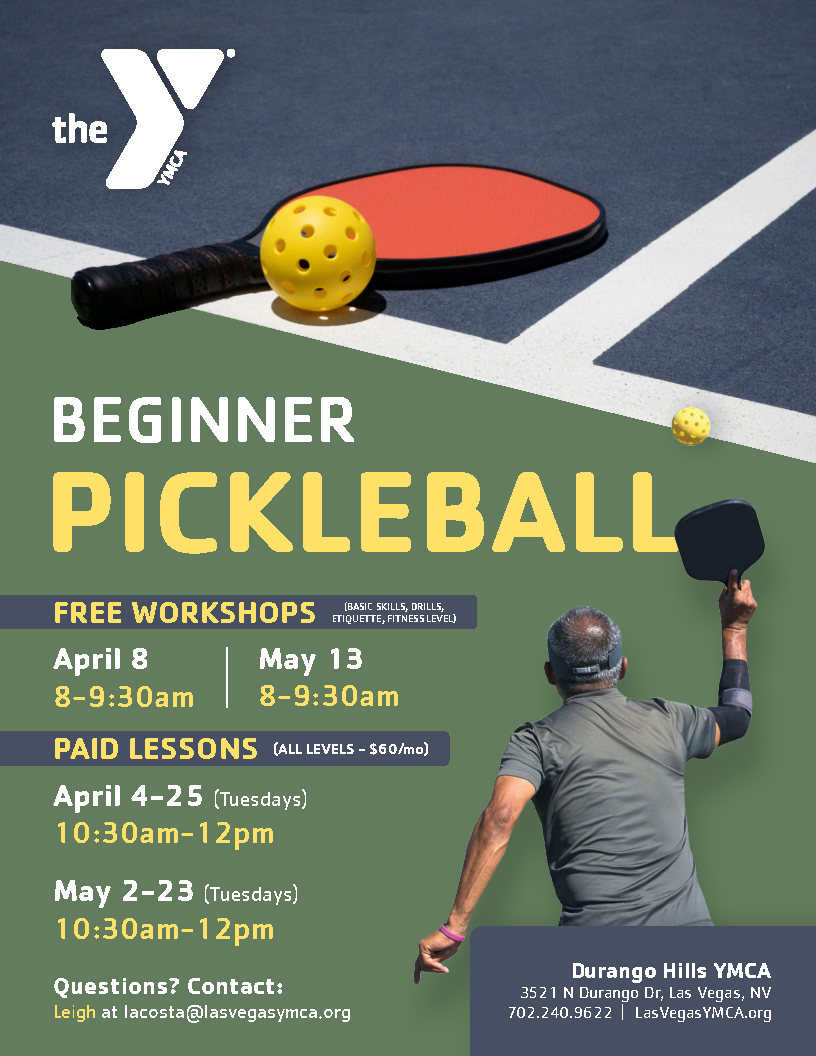 April 4 2023
Pickleball courts open in Las Vegas, Ward 1
Four new outdoor courts are now available to players at Aloha Shores Park. The venue is located at 7550 Sauer Dr, Las Vegas, Nv 89128. It is next to Doc Romeo Park and features space for Bocce, Horseshoe, Tennis, Beach Volleyball, Playground, Walk/Jog Track, reservable Picnic area, and barbecue grill The should help alleviate the congestion and significant lack of courts in the northern valley.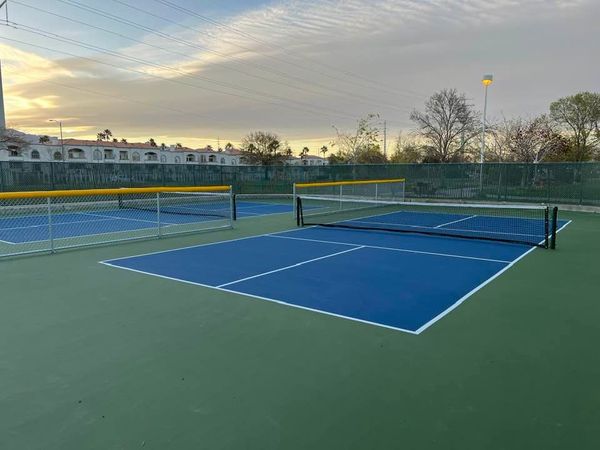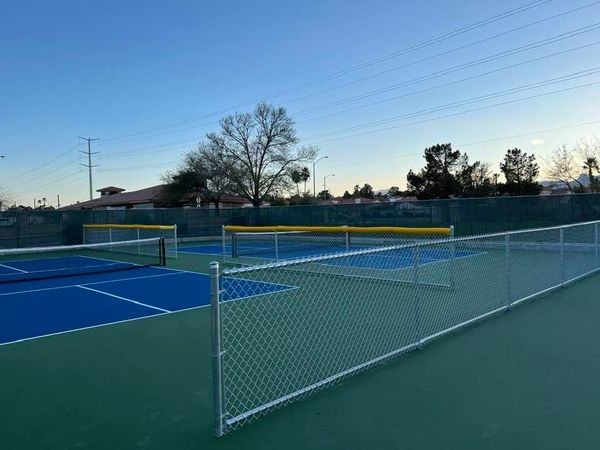 April 3, 2023
Veteran's Adaptive Pickleball program comes to Henderson.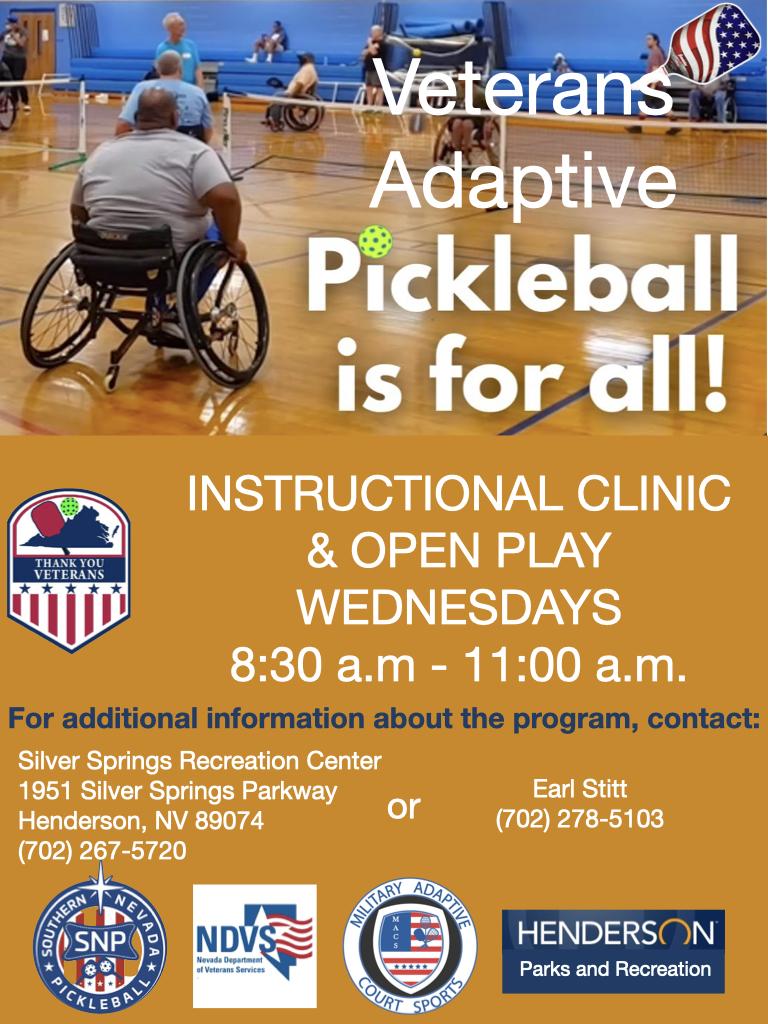 March 31, 2023




Shamrock Tournament
The Lake Las Vegas Sports Club held its 7th annual pickleball tournament March 15-18, 2023. The facility hosted 276 players. Picklers enjoyed "A Wee Bit of Frolic and a Whole Lot of Fun!"
March 18, 2023

Thanks for stepping-up.
Our association cannot function without the talents of members and volunteers. Your help allows us to control costs and make pickleball happen in the community.
On March 12, the SNP Board hosted an event to appreciate the contributions of many that have made the organization successful. Over 160 players gathered to play pickleball, have fun. enjoy tacos, renewed old friendships, and meet new picklers.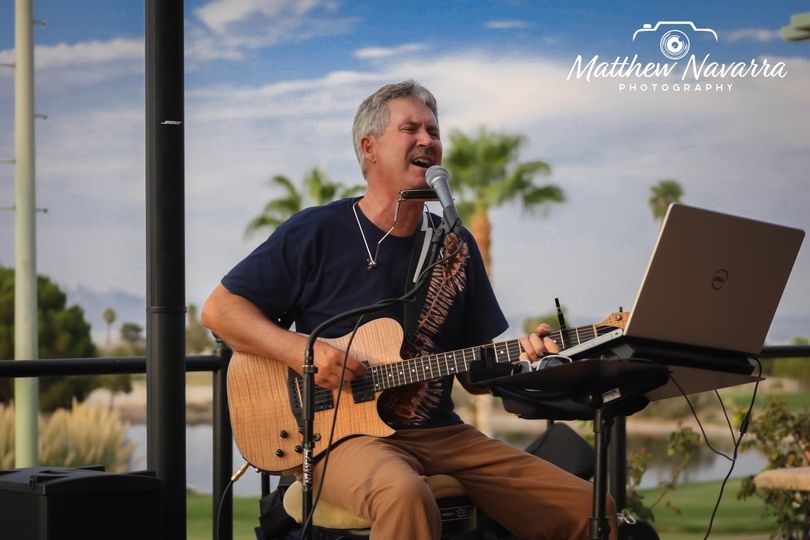 Randy Wheeler, a pickleball player and local musician provided live music; accepting the popping of the balls as applause.
Representatives were available for players to try out different brands of paddles.
We thank Excel Pickleball for providing access to 20 courts as part of March madness pickleball at Sunset Park.
A special shout out to the Board and organizers of the event that work behind the scenes. Bravo.
To quote one of our founders "We depend upon the contributions of players, volunteers, venues, partners and sponsors to make magic happen."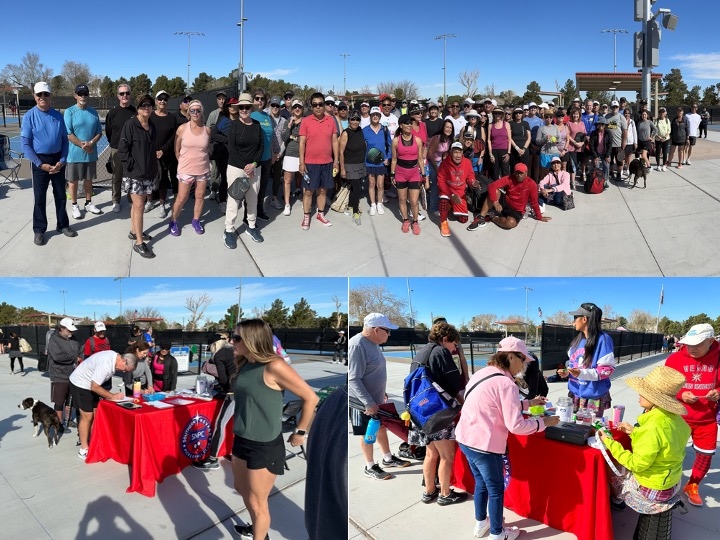 March 12, 2023

National Championships move to Texas with PPA.
USA Pickleball announced March 9th that the 2023 National Championships will be held in Dallas Texas and join the Professional Pickleball Association tour November 4-12. More information can be found at the following links:
March 9,2023



Anniversary Celebration
The Neon Picklers meetup group celebrates a one-year anniversary with potluck pickleball, games and prizes. The event was held February 13th at Durango. Congrats on accomplishing one year of pickleball fun.
February 13, 2023


Climate Controlled Pickleball
The City of Las Vegas is offering indoor pickleball on refinished wooden floors Wednesdays and Friday, 8:30am to Noon at Chuck Minker Sports Complex. Address (275 N. Mojave Rd. | Las Vegas, NV 89101)
February 1, 2023

The valley adds another USA Pickleball Ambassador
Please join us in congratulating Jennifer Reasner on becoming southern Nevada's latest USA Pickleball Ambassador. Jennifer lives on the west side of the Valley and recently became an IPTPA Certified Instructor. Here's Jennifer at the PPA Championship in October of 2022.
January 2, 2023
2022 comes to a close.
As 2022 ends, we would like to reflect on accomplishments throughout the year and extend a sincere thank you to everyone who helped make great things happen.
SNP has touched the community in so many ways. Just looking at our social media timeline tells a story of opportunity and options.
- In one year, we have seen an 83% growth in our reach to players.
- Thanks to your help and contributions, our volunteer base has expanded and helped others.
- We replaced our website application to address the goal of making https://southernnevadapickleball.org a true source of information for all things pickleball in our community.
- We installed an association management software tool and enhanced our communication system to address growth.
- Our players now have a mascot, the Desert Bighorn.
- We shared our expertise with private venues, Clark County and the Cities of Las Vegas, North Las Vegas, and Henderson; raising awareness of pickleball and the value it brings to the community. We will continue to promote access to and the addition of more public courts.
- Our interaction with others brought players together in the spirit of fun organized-competitions and events while partnering with some great organizations. Because of you; a tot received a toy, an Alzheimer's patient is one step closer to a cure, our police and fire associations received donations, our veteran's program can grow, and our young players now have youth leagues.
- We worked with the Clark County School District and trained over 250 teachers on "How to teach pickleball to kids."
- Veterans had an opportunity to learn pickleball through a grant program at Dula gym.

- Seniors now have more choices, especially for indoor play.

- SNP members were there to show people how to play and improve skills.
"We depend upon the contributions of players, volunteers, venues, partners and sponsors to make magic happen."
Your financial support, gift of time, cooperation and personal efforts made all the difference. Thanks for being there.
We look forward to more magic in 2023.
---
USA Pickleball Mountain Region News
Click on the link for the 2022 Winter Newsletter from the Mountain Region.
https://www.southernnevadapickleball.org/docs/USAP_Mountain_Region_winter_newsletter_2022_2.pdf
---
The Professional Pickleball Association visited Vassiliadis Elementary School. Pros AJ Koller and Lea Jensen had the opportunity to oriented students to pickleball. What a great day of learning and laughing! The Assistant Principal and Special Education Facilitator at the school are fellow "picklers". We applaud them for their dedication to the sport and for wanting to bring the sport to the students at their school! Thank you SNP, PPA and all of our volunteers for creating a unique learning experience.
December 14, 2022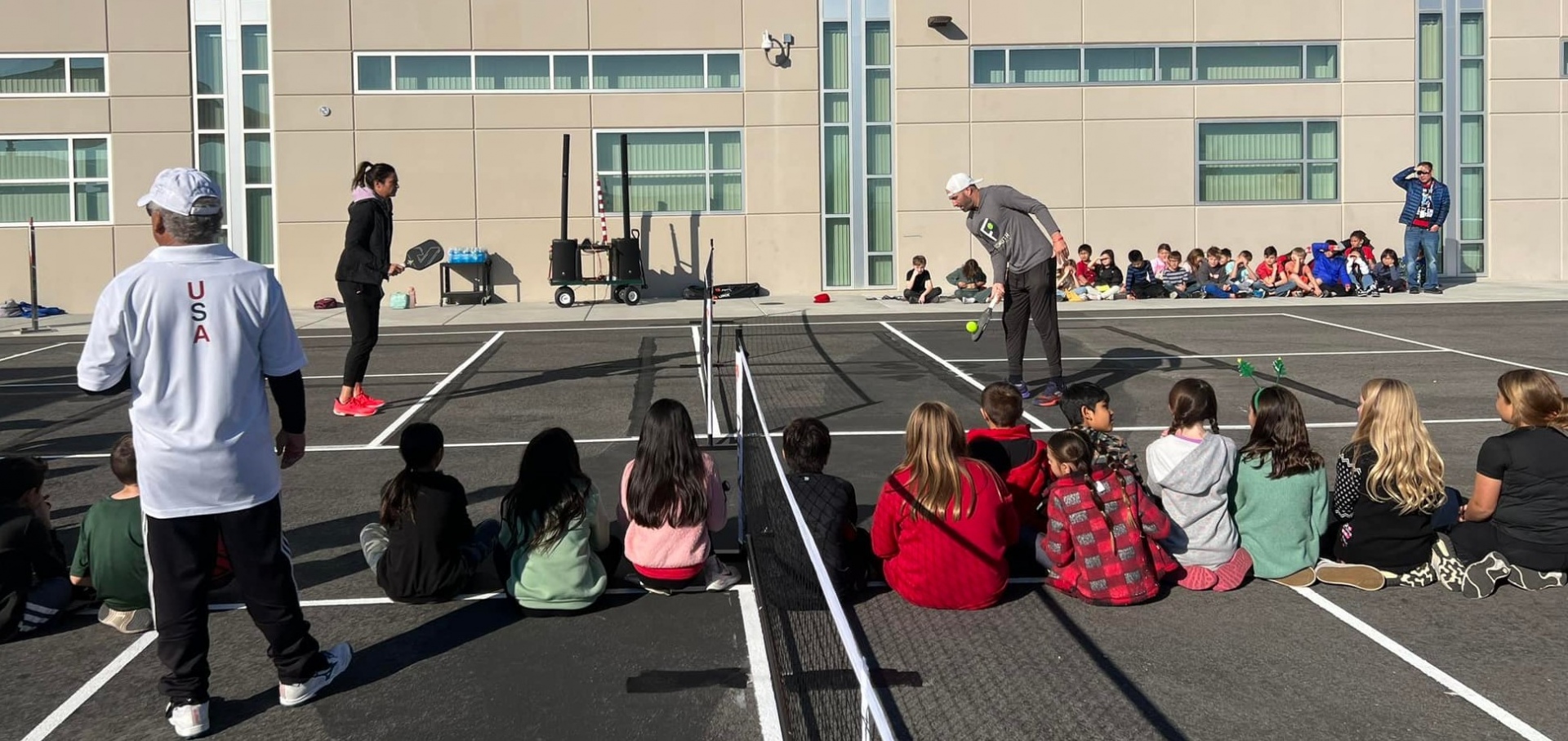 As a result of volunteer effort, another school is ready for pickleball! Four pickleball courts were painted at Vassiladis Elementary which has approximately 1200 students.
Thank you Miles from Sport Courts for donating paint and some equipment.
Thank you SNP for donating the equipment and supplies.
And thank you to the volunteers who made this possible -Rose, Henry, Marty, Daniel, Mark, Terry, Brenda, Bri and Patti.
December 10, 2022
SNP Leadership Presses for Courts
Southern Nevada Pickleball has been working with municipalities to demonstrate the need for more courts. We will continue to report on movement and initiatives that expand opportunities for players community wide.

A message from Steve Ford, Director of Parks and Recreation.
Pickleball in the City of Las Vegas
The City of Las Vegas Parks, Recreation, & Cultural affairs will be working on increasing the number of pickle ball courts in our community. As you may be aware, we are awaiting a funding agreement from BLM, and final decision by the incoming Councilperson in Ward 4 regarding the Regional Pickleball complex at Wayne Bunker Park. In the meantime, we have begun the converting other un-used areas in various parks to pickleball courts.
Jaycee/Leavitt park (Ward 3) – converting the shuffleboard area to 4 courts
Aloha Shores park (Ward 1) – converting the roller hockey rink to 4 courts
Children's Memorial (Ward 5) – converting the roller hockey rink to 4 courts
All these courts will be ready by spring 2023
Additionally, there will be an additional 4 courts added at Police Memorial park within the next 18 months as part of the park renovation project, and 4 courts at the new Igor Soldo park in the far northwest part of the city (Ward 6). This is a developer-built park that is currently in design, with an estimated construction completion in 4Q 2023.
We certainly understand the need for new pickleball courts, and will consider additional projects as budget and space allows.
Respectfully,
Steve Ford, P.E., C.E.M.
Director
Parks, Recreation & Cultural Affairs
City of Las Vegas, Nevada
Office: 702.229.6721 | Cell 702.249.3037
451 E. Bonanza Road | Las Vegas, NV 89101
Here to Serve
December 5, 2022
Another school benefits from volunteer effort. West Career Technical Academy had a visit from the awesome team of Mike Hair, Jo Ann Munz, Jennifer Reasner and Dan Stenson. Thanks to their passion for pickleball, the school now has pickleball lines.
December 4, 2022
2022 Toys for Tots Charity Round Robin, December 2-4, 2022
Sun City Summerlin served as host for the 2022 Toys for Tots Charity Round Robin December 2-4. 160 players assemble at the Desert Vista Community Center to compete, have fun, and support a great charity. Players brought unwrapped new toys or gave a monetary donation at the event to help kids this holiday season. Picklers played hard while finding a moment of joy. Toys 4 Tots raised $12,965 and filled 8 over sized boxes with toys for this Marine's charity. A round of thanks to the Sun City Pickleball Club, Marine Toys for Tots and picklers.
Photos from the event can been viewed by clicking on the 75th Toys for Tots logo >>>>>>>
Decenber 4, 2022

Pickleball Rule Changes for 2023
The USA Pickleball Board voted on rule changes for 2023. Out of 78 proposed revisions/additions, 21 passed. You can find the results and commentary at USAP or click the link here.
October 21, 2022
Nevada Senior Games - 2022

SNP Lends a Helping Hand

September 19, 2022

The Nevada Senior Games sponsored a pickleball tournament September 16 through 18, 2022. This marks the 10th anniversary of Pickleball as a sport event in the local senior games. The event was held at the Sunset Park Regional Pickleball Complex in Las Vegas with 214 players competing for gold, silver, and bronze.

Players were able to participate in an amateur sporting event, make new friendships, renew old relationships, and enjoyed a weekend of their favorite sport.

Most participants came from Nevada with representative traveling from Hawaii, California, and Utah. One player from England represented the Solihull Pickleball Club. Congrats to all.

This was truly a volunteer effort, great competition, and a good time.

Winners are eligible to compete in the national senior game championships next July in Pittsburgh Pennsylvania.
The Nevada senior games have begun planning for next year's tournament with registration opening in Spring 2023
Trademark Images

Mascot

August 7. 2022

At the Southern Nevada Pickleball Board meeting held July 28, 2022, a motion was approved to recognize three of our images or a color variation thereof as trademarks for the organization. Plan to see more of the following images at events, with fun items and on merchandise.

Our emblem that serves as our logo.

The Desert Bighorn Sheep (Ovis canadensis nelsoni) serves as the association's mascot.

The Desert Bighorn is Nevada's state mammal and is native to our community. They are hearty creatures, determined, navigate with speed and agility, and apply keen eyesight. Desert Bighorns are social, band together in herds and have adapted to the desert's heat and cold.

"Bighorns" can now be found on local courts with a paddle, ball and perseverance.
Where can I find courts to play in Boulder City?
July 21, 2022
Boulder City offers both indoor and outdoor venues to play the best sport ever.
Here is a link for information form Parks and Recreation. https://bouldercolorado.gov/services/pickleball
In an article provided by the Boulder City Review, officials discuss future plans for development.
https://bouldercityreview.com/sports/pickleball-proves-popular-city-to-add-courts-70529/